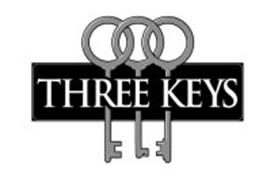 Your goal for this project is to create an Escape Room that will help you and your peers reviews for your End of Course tests. 
Requirements:
Your room must have a theme and a coherent narrative.
Your room must last 10-15 minutes long.
You can choose one subject or use a mix of subjects.
You must address at least five standards.
No more than five people in one group.
You will create groups based on your language arts class.  
Deliverables:
Brainstorming: f

ive ideas and two themes. This is

classwork grade in LA due on Friday, April 14

Justification of standards: You need to explain, in detail, how your project addresses your five standards. It will replace classwork grade in subject area of group focus.
Paper playable version as tech grade
Final room grade as quiz grade in science and LA based on scoring matrix from rubric
Standards:
Science:

14b: compare and contrast Arrhenius, Bronsted-Lowry acids/bases
9e: solve different types of stoichiometry problems specifically relating mole to mole, mass to moles, and mass to mass
14a2 - construct a solubility curve to explain the relationship between solubility and temperature
14a5 - prepare and properly label solutions of specified molar concentration
14b3- identify the reactants and products in an acid-base neutralization reaction

LA Standards:
Create a Theme
Outline a narrative (story) based on your theme. Remember the Plot Triangle: Exposition, Inciting Incident, Rising Action, Climax, Falling Action, Resolution (Denoument).
Calendar:
Kick off in LA 3B Rohrbaugh, 4/11 Kirchner and Freshman Science or LA

Look through this awesome website!

Each team can choose one subject or a mix but must make a 10-15 minute themed room that can have puzzles of varying degrees of difficulty
Wednesday 4/12
Go on the field trip!

Homework:

Decide what subject area you want to focus on

Come with 5 puzzle ideas and 2 theme ideas
Friday 4/14
Report to Roster academies at the Bell and check in with academy teacher
Students will attend the Junior Capstone presentations in the Commons 
Deliverables:

Students should write a brief reflection on the 3 Keys experience to share with their project room.
Students pick their groups and come up with two theme ideas and five puzzle ideas

Submit the google form here

Start deciding on and creating the justification for the standards that you will put into your escape room.
Wednesday 4/19
Get in groups of 4-5 based on the period that you have Mr. Proffitt

Deliverables:

Each group should decide on a theme and five puzzle ideas. (These should be placed on your google site/doc)

Build a project site or google doc and submit in the link above (in bold)
Create a storyline for your room. What are they trying to accomplish? What challenges will they have to face? Make sure that this lines up with the Language arts standards
Escape room, room selection

Deliverables: All deliverables should be placed on the google site/doc

Standard Selection and Justification

How to get credit

list the standards (remember you must use five)---justify each standard chosen

why YOUR GROUP choose that standard

detailed description of how in will be incorporated into your room---if chem list the problem you will use

Type out and finish the narrative for your escape room

What is the complete story line from start to finish?

What are the players trying to accomplishing at the end?

How do the puzzles help players advance?

List 10 items you need to acquire/purchase to begin building your room
Some things to consider: Use

props, music, food, etc to develop your theme and enhance your game.
Weekend goals: Each group should have a playable paper version by next Wednesday. How will your group accomplish that?
Wednesday, 4/26
Start out the time with Freshmen Mentors
Deliverables:

Students should them make sure that the standard justifications have been completed on the site. (This is the last day to get a classwork/homework replaced!!!)
Paper play version

have the puzzles that you plan to implement done on paper for others in your room to play.

If your puzzle involves building something describe it on paper so that students can think through the process

Theme and narrative should be easy to recognize and follow by the descriptions you have typed/written out on paper 

These puzzles will be played and assessed in academy time ON FRIDAY!
Students should submit the link to their project sites/google doc here.

Students will spend the first half creating/finishing their puzzles for the paper play

How to create the paper game

Have written out all of the questions, and puzzles that will be used in your room

ex. 1 if you have a puzzles that requires you to open the box, write out the problem and set it on top of another sheet of paper that contains the clue/item that will advance the player to the next puzzle.

ex. 2 if the puzzle gives you a problem that will give a number to a lock write out the question and draw a lock and describe how it will be opened

The second half you will go through and play the games. Remember to keep in mind the standard and note if they are being addressed. Take notes for a class debrief at the end of the game play time.  

On your team site/google doc you have a timeline and list of material that need to be brought in to build the room next week.

please make sure the following categories have been addressed.




| | |
| --- | --- |
|  Items to that we already have: |   |
|  Items that need to be acquired: |   |
|  Items that need to be built: |   |
| Which group member is responsible for EACH item: |   |




Finally Students should have a plan for how to get their room completed by next Friday!
Wednesday, 5/3
Escape Room Week!!!!!!!!!
Students should go to their roster classes for attendance.
Students should then go to their Proffitt classrooms
All students will be working on their Project rooms

Students who have missed chemistry will be conferencing with Mr. Martin on a rotation.

Today is the LAST DAY to work on your escape rooms.

All of your puzzles, props, etc. need to be ready to be set up at the beginning of next academy time.

At the end of academy time your groups needs to have a list of items and responsibilities necessary for success of Friday. (Place on the google site/doc for your team)